How important is cleaning to you? Can you afford to be in an unclean home or office? Answering these two questions is certainly not difficult, right? Then, why is it that we keep our homes and offices so unclean sometimes. One of the reasons for this is definitely a lack of time. However, you no longer have to miss out on cleaning because of limited time. Actually, you can hire our Upholstery cleaning services where our cleaners will clean the upholstery at your offices and homes with great proficiency.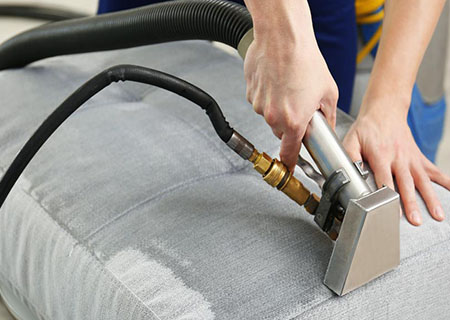 Hiring our services is neither complicated nor expensive but before you actually hire us, we suggest you go through our website and see our amazing track record so far. Also, you can check out the various reviews we received from our various clients. Upholstery cleaning certainly takes a lot of time which is why it is surely not everyone's cup of tea but if you hire our cleaners, you can rest assured of the perfect upholstery cleaning in the quickest possible time.
Keeping Your Upholstery Clean Makes Your Guests Smile
It is very important that you keep your office very clean. Your customers need to feel that they are entering a place that is well cared for. That will give them the feeling that their matters will also be attended to with the same care. Keeping the reception area of the office clean is most important because that is where your guests will be arriving first. That is the area which they will notice the most because they spend their time there without anything much to do. When they sit on the sofas or chairs there, they are certainly going to notice whether they are clean or not. You wouldn't want to make them wrinkle their nose in disapproval, would you?
Why Should You Clean Your Sofas Regularly?
It is the one furniture that gets used maximum in the office. So many people come and sit there in a day. This is the main reason why you should get it deep-cleaned now and then. While people sit on it there are body fluids and other things that are absorbed by the sofa fabric. Moreover, dust and dirt from outside will also settle on the fabric. As time goes by these get absorbed and get stuck between the cracks and crevices of your sofa fabric
The dirt, grime, grease, and stains will build up over time and make your sofa look dirty. Your daily cleaning either with a wet cloth or with a little detergent is not going to work as you cannot reach the cracks in the fabric. All these are going to make your sofa look dirty, dull and old. No guest to your office would like to sit on them for long. Appearance has a lot of importance when it comes to your place of business.
Another important reason for cleaning is that the fabric with dirt and grime gives birth to bacteria and other harmful organisms becoming a health hazard for people visiting your office as well as those in your office. You should consider all these when you hire professional cleaners.
Why Do You Need Professional Cleaners?
While you may feel that you can clean the dirt on the surface you can never deep clean the fabric with the equipment that you have. Even if you have cleaned the surface the padding that is beneath the fabric would have absorbed all the beverage spills and body fluids. These can remain there and become a health hazard.
If you use water during cleaning the sofas the moisture will remain there. Most of the fabric that sofas are made of will absorb water to a small extent at least. If you don't remove the moisture completely then it can make mold and mildew to grow. This will attract more bacteria and danger to your health. Professional cleaners have powerful equipment which they use to suck up all the moisture after the cleaning.
Professional Cleaners Care for Your Fabric in the Best Manner
The upholstery cleaning services offered by the cleaning companies start with analyzing the fabric in a different piece of your furniture. They know how to care for each of these materials. They can know whether there will be shrinkage, color fading or damage to the texture of the fabric. They will alter their cleaning methods according to the fabric so that there will be no damage to your upholstery.
The cleaners will make your upholstery look new and clean. Apart from this, they will also guide you as to how you can maintain the upholstery well by yourself. This will help to keep the sofas clean and looking new all the time. These services are available at very affordable rates and it is advisable that periodically avail these services to keep your place clean and healthy.