Are you in need of the best industrial cleaning? If you are, you are on the right page at the moment as we are one of the best Industrial Cleaning Companies in Singapore. As a matter of fact, we have largely proved it over the years with our brilliant performance. We are Daily Moppers and we are a one-stop solution for all your cleaning requirements. Our cleaners are exceptionally trained with the most advanced methods of cleaning and they are competent enough to offer you the best cleaning in all aspects.
Best Industrial Cleaning at the Most Affordable Price
Over the years, we have helped many of our clients with our brilliant industrial cleaning services. Also, we offer our services at a very affordable price and you surely can't find such effective services anywhere else in Singapore at such an affordable price.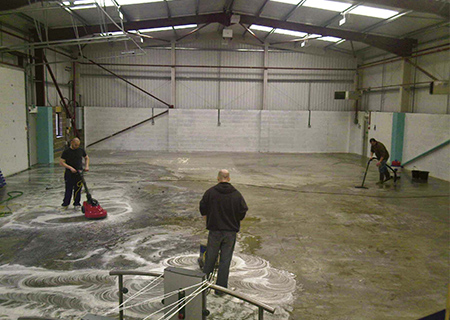 Furthermore, it is our deep understanding of our clients' requirement that has helped us to make it this far and we look forward to bringing more innovation and advancement with times.
Although there's no denying the fact that there are other companies as well who offer industrial cleaning services in Singapore but we have certainly taken industrial cleaning to a completely new level of advancement over the years. Now, something that has always helped us in delivering the best industrial cleaning services to our clients is that fact that our research team is involved in a consistent research to identify the areas of traditional industrial cleaning that need attention and also, they are constantly working on it.