We completely understand as to how complex Rug cleaning can be sometimes and at the same time, what makes it even difficult is the fact that most of us have very limited time but things are certainly much convenient nowadays than it used to be ten to twenty years back from now. One can easily hire the best Rug Cleaning Service for one's home cleaning or office cleaning. However, there are a large number of rug cleaning service providers available in the market and this can make things a little difficult when it comes to choosing the right rug cleaning service.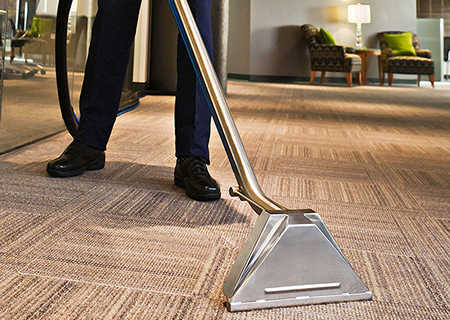 You Can Rest Assured of the Best Rug Cleaning Ever
We have maintained a brilliant track record so far and as a matter of fact, this is one of the areas of our specialization. Our cleaners are extremely competent in their work and you can rest assured of the best rug cleaning ever. Also, our cleaners are well equipped with advanced ways of rug cleaning. We keep a close track of the various international trends in cleaning and educate our cleaners on a regular basis to help them gain an unbeatable competency.
A lot of customers have experienced a brilliant difference with our service over the years. We aim to exceed the expectations of our customers with our service.
Cleaning Your Precious Rugs in the Best Manner
You buy rugs at various places during your tours across the globe. Different countries have different types of rugs which will make your home look more exotic. These rugs can be very expensive and you must maintain them in a good way. Maintaining your rugs is not an easy job considering that they are the ones that get most dirty in your house. They suffer a lot of stamping and walking over which cause dirt to stick to them. Rugs also suffer from beverage spills which are more often than what one would like to believe.
Having rugs at home is good for improving the look of the home. You may earn praise from your friends and family. But when it comes to cleaning the rugs, it is not something that is going to be easy. It is a job that is best not attempted by you because you may end up either damaging the rugs or not cleaning them properly. Many things prevent you from cleaning the rugs perfectly.
The Dangers of Cleaning the Rugs Yourself
You may feel that you can clean the rugs yourself but there are hidden dangers in that which you may not realize until it is too late. The fact is that you will neither have the expertise nor the right equipment for the job. One of the major problems with cleaning the rug yourself is that you will use more water on the rugs. The water will not be completely removed by your vacuum. This will mean that you will have to dry it again. When drying, the residue will remain to attract more dirt and grit. You lose the benefit of having cleaned the rug.
The other problems include using the wrong chemical for the wrong materials. You could end damaging the rugs and having the colors bleed. Different rugs come in different materials and it takes an expert to identify what solutions are best for them. Another disadvantage with your cleaning the rugs is that you can never get all the dust out of it unless you have the right machines. It makes great sense to hire professional cleaners for your rugs.
What Do The Professional Rug Cleaners Do?
The advantage of having the professional rug cleaners clean your rugs is that experience that they carry with them. Their expertise is something that you cannot get anywhere else. Good professionals who offer rug cleaning service can tell the difference between different rugs and will know immediately how to handle them safely without causing any damage to them. They know which rugs need gentle detergent and where they can use strong ones for total cleaning.
They know what chemical should be used for different kinds of material and they carry them when they come for cleaning. It is not possible for you to buy all the different chemicals and store them at home. These cleaning companies are handling rugs and chemicals regularly and so they can handle the chemicals carefully without causing themselves or anyone at your home any injury.
The main thing they do is to use the right equipment for each part of the cleaning. The dusting machines that they use will completely remove all the dust from your rugs which is necessary because any residue remaining could encourage the growth of bacteria. They also have the machines for completely drying your rugs.
Things to Do Before You Book Your Rug Cleaners
The first thing to do is to find them if they are experts in the job. You can find this by asking your friends or family. You must not hand over the job to the regular home cleaners because they may not have the knowledge or the equipment. Find out what chemicals they use and whether they are eco-friendly and safe. You must check how long they will take and how fast you can use the rugs again.